About 1 & ½ years ago, Lieutenants David and Henry came ashore with the 4th Infantry Division. Both exchanged their brass bars for silver with the surrender of the 795th Ost Battalion. They then helped contain and destroy the 5th Panzer Army in the Battle of the Falaise Pocket. Both were wounded, David severely, as the SS troopers came over the ridge at
Juvigny le Tertre
.
Both redoubled their efforts and regained their confidence during the fighting at the West Wall in the fall of 1944. Captain Henry was awarded the Expert Infantry Badge and the Combat Infantry Badge breaching the road into Germany. They concluded their distinguished careers holding the southern flank of the Bulge. Captain Henry was in line to be promoted to major but the war ended too soon. Captain David, while not as successful as his friend, could also stand proud as the Swastika was lowered for the last time.
The 4th Infantry March was a series of scenarios played by my cousin and myself going through,
Airborne
,
Black SS
, the
Invasion of Germany
, and
Battle of the Bulge
. We began the series before Invasion '44 was published, and did not pursue it into the non-Cold War of alternate history. That made for a total of 14 scenarios.
We both ran 2 character leaders. I needed to create appropriate medals for the
American Leaders
. Part way through the series we decided that the victory point hex requirement for medals should be dropped. Otherwise the points and promotion scheme is the same as in the other Campaigns & Commanders books.
In honor of my "veteran status", I should have these 2 insignia added to my profile: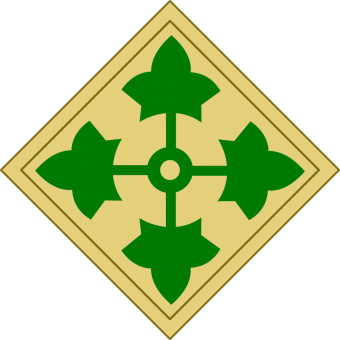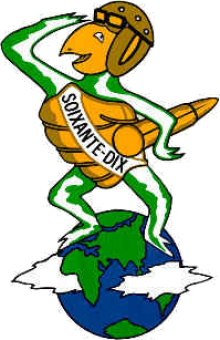 That is 10 or more scenarios with a division, and 5 or more scenarios with a smaller unit. (Actually the 2nd isn't so much an insignia as he is a mascot.)
How about it Shad?
... actually you Americans are probably the most dangerous people in the world. This is because you treat war as a job, and your culture has an excellent work ethic.
-- paraphrased from John Keegan's Fields of Battle